Commercetools: Taking Businesses to MACH1: Microservices. API-first. Cloud-Native. Headless.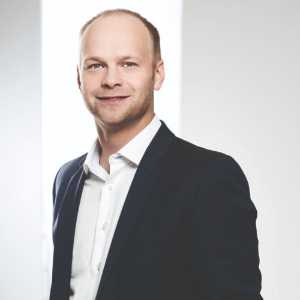 Dirk Hoerig, Co-Founder & CEO
"It is not the strongest of the species that survives, nor the most intelligent, but the one that is the most adaptable to change"—Charles Darwin
Businesses caught in the storm of the dynamic e-commerce landscape can draw inspiration from this adage. Driven by technology advancements, online commerce is growing fast. The changing business models, digitalization, multiple customer touchpoints, and rising customer demands are mounting pressure on retailers to quickly adapt and deliver exceptional customer experiences. The demand is for flexibility and speed across every touchpoint and faster response to the customers' evolving requirements. "We are revolutionizing technology to enable any brand, retailer, and manufacturer to gain agility and speed and be able to compete in a world that revolves around change," states Dirk Hoerig, CEO, and co-founder of commercetools.
commercetools is the most flexible, API-first cloud-native headless commerce solution in the market today. Since 2013, they have been providing retailers with a flexible, headless commerce platform, which enables seamless digital shopping experiences for customers across every possible touchpoint, thereby enhancing businesses' own brand value.
The key to this optimal performance are the four pillars of commercetools' software, the so-called MACH1 architecture: Microservices, APIs, Cloud, Headless. Microservices are small, flexible web services that can be built fast and–like LEGO bricks–combined with others to model even the most complex business scenarios. APIs are programming interfaces that play a crucial role by enabling services and components to communicate with each other and to share information. Services as the third pillar are built from the ground up to be run in the Cloud. They use the full auto-scaling capabilities of public cloud vendors to handle every possible situation, from unforeseen traffic peaks due to seasonal business to marketing campaigns on a global level.
We are revolutionizing technology to enable any brand, retailer, and manufacturer to gain agility and speed and be able to compete in a world that revolves around change
All these pillars form the basis of the Headless approach in which the customer-facing frontend and the technical backend are decoupled. This allows retailers to easily build customized shopping experiences on top of their platform's APIs without having to alter the complex backend technology. As a result, brands and retailers can engage with their customers across every possible touchpoint, such as webshops, mobile apps, voice assistants, AR/ VR applications, social networks, automobiles, and more.
commercetools' agile componentized architecture improves retailers' profitability by significantly reducing development time and resources. Furthermore, it is the only platform in the market offering multiple options for cloud implementation, which enables customers to use infrastructures like AWS or Google Cloud based on their preferences.
Stephanie Wittmann, corporate communications manager at commercetools, says, "We have successfully powered digital commerce businesses across all verticals for global players such as GrandVision, Audi, Bang & Olufsen, and EXPRESS, among others." There are numerous success stories that corroborate commercetools' immense value to a client, and GrandVision and Bang & Olufsen are two of such notable instances.
GrandVision, an optical solutions provider, was able to deliver a unique and creative customer experience for all its brands thanks to commercetools' platform, which provided them with a single underlying tech stack to solve their customers' unmet needs and pain points. Due to the separation of the frontend customer experience from the business logic, GrandVision is now able to help its brands create their own identity without hampering the backend functionality.
Bang & Olufsen (B&O), the Denmark-based manufacturer of high-end consumer electronics audio equipment, also sought commercetools' help in creating inspiring shopping experiences for its customers and flexibly integrating their online business and the physical stores of its retailers.
commercetools' goal is to revolutionize shopping experiences across all digital touchpoints. With an already strong foothold in the U.S. and Europe, the company is now expanding into Asia and plans to strengthen its footprint in this region by the year 2020. Besides retail, commercetools also provides B2B solutions for other verticals such as manufacturing and automotive. Based on the principle of adaptation and driven by a mission to increase business agility and innovate across new business models, commercetools is certainly accelerating commerce transformation.