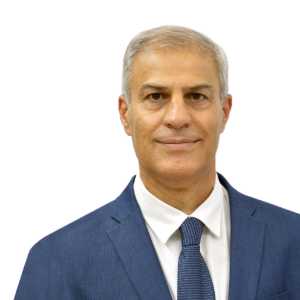 Daniel Cohen, Founder & CEO
Today, many e-commerce businesses are expanding their operations beyond just their home countries. And as the trend catches on, timely shipping, scheduled delivery of products in foreign territories, and better control on the logistics chain is becoming the preferred characteristic of a successful online seller. However, even though these online retailers understand the necessity to ship and deliver their products within a desirable timeframe, they often fall short in doing so. But why? International shipping is relatively unchartered waters for most small-scale e-commerce businesses. And more often than not, the modes of international shipping have traditionally been stuck between two alternatives: postal services or express carriers, making deliveries either a slow or an extremely cost-intensive process.
"Postal services normally take somewhere around 20-40 days to ship a product to another country and typically don't offer efficient tracking options for both the seller and buyers.
On the other hand, express shipping services are faster but usually come with high shipping and delivery charges for the buyers—many times even more than products value, thus reducing the chances of order placement," explains Daniel Cohen, an expert in e-commerce logistics domain.
As these conventional methods fail to offer reliable and, at the same time, affordable cross-border shipping options, e-commerce companies now need a unique alternative. "The idea is to create a sweet spot between postal services or express carriers," opines Cohen. Interestingly, this is precisely what his company, Exelot, brings to the table. Exelot offers a unique logistics service, offering full control as well as process transparency to the e-retailers.
We are a cross-border logistics provider increasing the shipping efficiency of e-commerce businesses with innovative technological solutions, and assisting e-retailers to grow sales
It further imbibes robust package tracking capability across the entire supply chain to increase both sellers' and buyers' confidence. "We are a cross-border logistics provider that increases the shipping efficiency of e-commerce businesses with innovative technological solutions," highlights Cohen, the founder and CEO of Exelot.
To this extent, Exelot has developed an end-to-end cross-border logistics management platform for B2C online sellers. The cloud-based and AI-driven omnichannel platform brings every aspect of product shipping, from the first mile to the last mile delivery, on a single consolidated interface. The platform collates all the necessary data pertinent to a destination country, the relevant customs and tax law, etc., and uses big data analytics and advanced machine learning algorithms to ensure smooth and hassle-free shipping of products from the point of origin. Besides, Exelot's platform interfaces with clients' warehouses (WMS) to assist them in warehousing, order fulfillment, and 'pick and pack' services near destination countries, thereby effectively managing delivery partners in foreign countries and shortening the overall last-mile delivery time.
The platform also tracks delivery grievances and reports to ensure maximum delivery success rates. The Exelot platform can even rank the delivery agents and present an up-to-date ranking list to the vendor, thereby bringing more visibility and insights for the delivery experience.
At this juncture, how these capabilities of Exelot helps its clients write their own success stories warrants a case study. One of China's e-commerce giants sought Exelot's help to manage their fulfillment hubs in countries like Greece, Cyprus, Estonia, and soon in the UK, Poland, and the Emirates / UAE, with a shorter transit time. Within a few years of partnering with Exelot, the client saw an increase in monthly product orders; it went from 10,000 orders per month to more than 200,000 orders per month. Similarly, another client has more than tripled their sales to Israel through a good marketing campaign, and Exelot's robust logistics platform proved to be a winning formula for them.
With many similar client success stories under its hood, Exelot is currently increasing its footprints even further. Exelot is already in talks with different partners in the U.S., UK, and Europe to enhance its offering even more. The company is also looking forward to expanding its services in India and other South Asian countries by 2021. And while doing so, Exelot is poised to reach out to e-commerce giants and small-to-medium vendors alike with its robust, transparent, and reliable cross-border logistics platform.