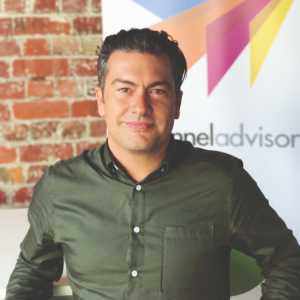 Simon Clarkson, Managing Director
The entire e-commerce landscape is constantly changing. From voice commerce to social commerce and same-day shipping, a vast array of options are changing how people purchase products online. Today, consumers expect to find exactly what they need, at the precise moment they need it. They would like for every business, in any industry, to do what it takes to meet these expectations.
The rise of empowered consumers has made it incredibly difficult for companies to predict which business models will increase sales and revenue. As a result, brands and retailers are being forced to rethink what it means to market, sell, and fulfill in this new era. Coming to rescue is ChannelAdvisor, a leading provider of cloud-based e-commerce solutions that enable brands and retailers to increase global sales. Simon Clarkson, Managing Director of ChannelAdvisor, explains about the germinating trends and revelations in the e-commerce domain. He says, "We have identified three key steps for adapting to the demands and desires of today's empowered consumer."
First and foremost, brands and retailers should be prepared to explore new e-commerce opportunities as they emerge. For example, online marketplaces such as Amazon are focusing on advertising, while advertising channels like Facebook and Google are becoming known for their growing marketplaces. Amazon Advertising has already become the third-largest digital ad platform in the US, after Google and Facebook, which means it's no longer enough to simply sell on the marketplace giant. Online sellers will need to advertise, too. However, according to the eMarketer, the opposite is true for Facebook, where 800 million people from 70 countries now have the opportunity to access Facebook Marketplace each month to discover and buy products. Going by Statista's facts, 546 million daily active users in the Asia-Pacific region, brands and retailers will need to extend beyond social media advertising to capitalize on this new opportunity. Likewise, Google is opening new doors to sellers by expanding Google Shopping Actions beyond U.S. borders.
These changes are happening now, and they require companies to be more nimble with data. Having an agile business structure and strategy in place is critical for any company that wants to take advantage of new opportunities as they emerge. It is important for the present success of the business as well as the future endeavors.
We have identified three key steps for adapting to the demands and desires of today's empowered consumer
Second, companies should be mindful of the fact that consumers now have easy access to a fast-growing array of over 100 global marketplaces and sales channels. The sheer volume of options means they can easily shop around for the best prices, most competitive offers, and fastest deliveries. This is true within domestic borders as well as internationally. In fact, the eMarketer report also states that worldwide retail e-commerce sales are projected to top $4.9 trillion by 2021. According to eMarketer, a renowned market research company, 70 percent of online buyers have recently made purchases from foreign sites, and over 80 percent of retailers worldwide agree that cross-border e-commerce has been profitable. The more a seller is able to expand and grow to meet consumers within their favorite channels, the better positioned the company will be to earn trust and gain loyalty.
Lastly, it's important to note that today's empowered consumers are constantly scrolling their way through numerous digital touchpoints—often as a way to pass the time, rather than with an intent to buy. An item viewed on Instagram may lead someone to seek out Google reviews, which in turn drives that person to compare products and prices on eBay and Amazon.
These are the moments when it's especially critical to get the customer experience right. As Instagram's head of product described it, "Discovering something and getting intrigued by that product might not lead you to purchase, and that's totally fine. The fun of shopping is the act of discovery—the fun of learning about something new." Each touchpoint should be viewed as an opportunity to create meaningful and memorable experiences. Every interaction is a chance to cultivate loyalty and drive consumers to actively seek out products and promotions. The most successful brands and retailers achieve this by making data optimization a top priority.
However, while most e-commerce companies have a mountain of valuable customer and product data at their fingertips, many are yet to figure out how to leverage it. According to KnowHow's research, 5 percent of marketers are currently delivering data-driven customer experiences and that many important business decisions are still made based on intuition and personal experience.
In contrast to that, Deloitte says, some companies have managed to use their data to increase revenues by more than 10 percent year over year. Deloitte refers to these brands and retailers as "elite performers" that focus on data at nearly twice the rate of their "average" and "underperforming" counterparts.
Although these three strategies aren't the only ways to connect with empowered consumers, they represent some of the most effective. Whether a business decides to implement all three or tackle one or two at a time, there's just one question left to answer, "How can companies stay up-to-date as consumer trends continue to evolve and change?" The answer lies in technology.
Today's most successful brands and retailers are able to take advantage of new opportunities, expand across borders and optimize their data for one reason: They have the tools and technology in place to streamline, simplify and stay ahead.