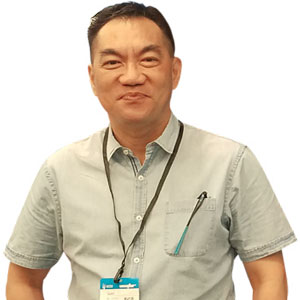 Vincent Cheong, Founder and CEO
Although the South East Asian eCommerce market has tremendous business potential, most organizations in this region still fail to maintain frictionless cross-border trade due to varying culture, diverse local compliance measures, and evolving global regulations. An eCommerce consulting company and solutions provider, buddicart, helps organizations across South East Asia to navigate through complex compliance issues, reconcile conflicting regulations, manage risks, and resolve related disputes. "Most of the people in this region take eCommerce and social media to be the same; on the contrary, it encompasses online selling, warehouse, security, and the last mile fulfillment to the customer. We, at buddicart, educate our clients, most of them being small and medium businesses (SMEs), about the vastness of the eCommerce domain. We then guide them through requirement gathering and development of an eCommerce platform and the subsequent brand marketing and market penetration," states Vincent Cheong, Founder and CEO of buddicart.
Being at the intersection of industry expertise and technology know-how, buddicart offers inventive ideas and builds intuitive mobile apps for its clients as part of its project management service. It leverages innovative technologies like IoT, AI, and blockchain, to help organizations manage their operations. For example, IoT helps in warehouse management, supply chain, and logistics part of the eCommerce.
We have B2C online stores in different countries that our clients can use to take their product offerings to new markets
It also helps in securing the warehouse and the inventory. On the other hand, AI-based chatbot helps in understanding customer needs and responding to their queries. Likewise, blockchain ensures the safety of all the transactions, eliminating the scope of any fraud or fake news.
Moreover, buddicart is a member of the World E-Commerce Industry Alliance, an association formed to promote eCommerce between countries by working with various businesses and governments. So buddicart has the wherewithal to increase the competitiveness of its clients.
"We have B2C online stores in different countries that our clients can use to take their product offerings to new markets. This capability helps clients to avoid the cost and operational overhead involved in hosting and managing their own online store," mentions Vincent Cheong. Unlike other eCommerce platforms that charge up to $4,000 a year, buddicart has just $50 as a monthly fee.
For instance, a company approached buddicart to penetrate the Southeast Asian market after failing to cope with the regulations of the local government as well as global eCommerce policies. "We guided them through the process to receive the approval for their product to be sold in specific foreign markets," adds Vincent Cheong. "We also helped the client solve the custom code-related problem that most organizations usually face." As custom codes are international and universal, the SMEs fail to know the categories that the products fall under, creating hurdles in effectively managing cross-border trade. buddicart resolved this issue by identifying the codes prior to product shipping, saving the client a considerable amount of cost.
Vincent Cheong understands that cooperation between different organizations and individuals is the key to success in the eCommerce space. Accordingly, buddicart is further improving its services portfolio to guide clients in creating productive eCommerce platform that caters to people's needs and contributes to society.