What does Gen Bxyz have in Common? And The Gen S Tells Business?
By Lui Tong, Vice Chairman, Hong Kong Federation of E-Commerce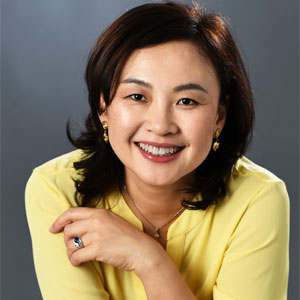 Lui Tong, Vice Chairman, Hong Kong Federation of E-Commerce
You probably wonder what is Gen BXYZ, to begin with. Generation Baby Boomer, X, Y and Z, the Gen BXYZ, they all go online then leaving digital footprints behind, creating data.
For those who're old enough to make payments, browsing converts into a transaction. Leaving more footprints, for which we called big data.
The yet been labeled Post 2010, let me just call them Gen S, "S" for self-learning has an inborn ability where every Gen S's little fingers automatically slide on any screen and expect to interact with the info presented on the screen. My 7 year o ld startled me recently by thinking he had just placed an order after viewing a set of rainbow color barbells. Gen S expects to transact by just clicking.
Remember back then when we made our first online purchase? We evaluate the online shop's trustworthiness, where are they shipping from, what surcharges for exchanges and returns, overseas shipping costs, what online payments they accept? Today, Gen Z and soon Gen S assumed the seller, the online shop will take care of all these by providing a seamless shopper experience, creating a trustworthy environment, and absorbing the costs.

The advantage to shop online is the ability to access products or services like ride-hailing and hotel bookings that are out of our usual convenience, and to gratify instantly our impulsions and possess. To compete glo-cally and be truly meet local delivery standards, many look at Amazon's establishment of local warehouses and follow suit. Yet how many can afford to set aside inventories for every region unless you have existing operation? To run across border trade, business is expected to erase the cross border hassle for our shoppers, take care of the last mile fulfillment, tax and duty, and accept exchange or returns.

Ultimately, fulfillment is important, being able to receive payments is critical. World's fastest-growing e-Commerce country, China has 97% payments in form of WeChat Pay and Alipay, while the second fastest-growing market, India still have overwhelming 50%+ payment in cash. Chinese tourists are exporting new Made in China trends, setting a "mobile payment path", the footpath of Chinese Digital Silk Road and the Chinese government has promoted to 40 countries along the way, according to cifnews. Today there are over 2 billion people with phones but no bank accounts. This is a chance for financial inclusion for everyone. Transact with a scan, or transact with a click, there's much work for Fintech to enable and converge online payment with such convenience, and entities like the Hong Kong Federation of e-Commerce or World Trust Alliance to accredit trusted sites creating another leap in shopper experience.