Advancements in Ecommerce
By Garry Hamilton-Smith, Head of Ecommerce & Digital, Dusk Australasia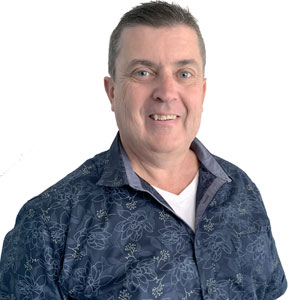 Garry Hamilton-Smith, Head of Ecommerce & Digital, Dusk Australasia
Ecommerce, it's in my blood, I love it, I live it, it's a passion for me and that's what makes it great. I have seen many changes over the past two decades, but things are only going to get more interesting with the advancements in technology and customer expectations.
Fifteen years ago you could build a simple website, with a few pages, selling any sort of product and you were in the slip stream. Today, we have more competition and hurdles in online retail, with more and more local and international retailers entering the Australian market, including pure plays like Amazon.
If you want to succeed in this industry, one thing I can tell you is that the customer comes first, before profit and business decisions. Your customer is equipped with that hand held device called the mobile phone and they will use it more times a day than ever before. It's their communication device to their friends, news, trends, products, services and experiences.
The customer of today decide where, when and how to shop and it's not going to change. If you want to win in today's market you have to play.
What it Means to Play
Most companies and organisations have looked at the customer journey in some form or another. But have they really? What I mean is they may have looked at some aspects, but rarely do you see a business invest and commit the funds required to completely fix the customer's experience throughout the business to become a world class omni retailer.
This is simple stuff and if you haven't already, you should review all touchpoints with the customer as to where, when, why and how you are contacting them. All communications should be aligned and on brand.
Ecommerce today is no longer just having a website selling product, it is all about experiences, experiences online, experiences in-store, without a brand proposition or experience, you are in a price war, and that is not a good place to be.
During my time running rebel, my number one focus was the customer experience. It's no good having a flash website if you have back end issues like inventory integrity. Year on year these types of issues were addressed which resulted in triple digit growth in online sales annually. There will always be items that are complex and difficult to fix, but try to concentrate on the easy quick wins that you can control and fix within your budget and control.
Almost every day I see companies talking about implementing the latest and greatest technologies with massive capex budgets, but they are not even doing the basics correctly.I highly recommend you review all the basics and ensure you are doing them to the best of your ability. These are usually quick wins at low cost. If you do not have the skills internally, have an experienced consultant come in and do a complete audit of your online business and ensure the actual consultant completing the audit has worked in the industry and has hands-on experience.
The Online Experience
How many websites are truly fast? You would be surprised to learn that almost every enterprise platform scores very low on speed and performance, especially mobile.
The next question is, what really makes your platform different from other retailers in the same industry running the same enterprise platform.
if you cannot measure it, don't spend it
The internet may be getting faster, but it is also getting more congested, more devices, more people, the internet of things, so we should be looking at speed and performance. Every second you can drop page speed will result in higher conversion rates.

Developers should be designing and building for mobile, but do they? An example of this is that a very high percentage of millennials today use mobile phones to browse and checkout, but developers all around the world continue to develop for desktop first. Why is that?

Customers want quick and easy sites to navigate, they are time poor, that's why they are online. They want to enjoy life and what it has to offer, they want multiple options for payment and delivery, as well as click and collect with an easy to use interface with minimal clicks. They do not want to hear or see the word 'NO' at any point. No stock, lack of stock, cannot fulfil, no delivery, the list goes on. You have to be ready for it.

If a customer wants to buy five products via delivery or click and collect, and the product is spread around the country, you have to give it to them as seamlessly as possible. The customer does not care that you have the product across the country, it's not their problem, it's yours as a retailer.

In Store Experiences

Instore is changing as well, customers expect services and information, that's why they are in your store, it is for the experience. If you do not have enough team members in store, you could look at digital experiences, they can come in many forms, from simple touch screens, to displays driven by beacons and customer interaction. It does not have to be expensive and costly.

The retailer has to provide the customer with the information they require and make it enjoyable and easy for the customer to use. Customers will remember good enjoyable experiences and you will end up a loyal brand advocate. A recent example were I visited a retail store as I needed replacement windscreen wiper blades and had no idea what to buy as there are so many types and sizes available. I arrived in store and they had a simple stand-alone touch screen which was easy to use providing the part number for my model of car in seconds.

However, any bad customer experience will mean they are likely never to shop with you ever again. You can also bet that they will share the bad experience with all their friends, I know I do.

Your Ecommerce Team

The most important thing I can recommend for success in Ecommerce, is invest in a good team. Do not hire the first person you interview and unfortunately, there is a lack of available talent in the online industry within Australia.

A good friend of mine bought me a book many years ago, called "Good to Great" by Jim Collins. If you have not read it, I suggest you get yourself a copy and read it. It highlights having the right team members, in the right seats for your journey.

Having a good engaged supportive team is the secret to your success in any business. Invest in team members with ownership, they love what they do, they want to come to work, share and collaborate.

So What's Next

One of the biggest changing areas is in the marketing space. Gone are the days of spray and pray and printed catalogues. You need to identify your opportunities and measure your marketing spend.

Google is making it harder for you to obtain free organic traffic, as each year passes they are pushing the free listings down in the search results more and more.

Geo targeted and personal advertising has been around for a while, but how many companies are actually implementing it?

Also, don't get caught up measuring ad spend against thirty day or longer cookies. It is crazy to think that a customer who bought from you did so because they saw an advert twenty-eight days ago.

You should be setting or negotiating your cookie duration with your agencies. I recommend never longer than fourteen days, preferably somewhere between three to ten days in best depending on the size and type of your business.

Final Words – Big Data

Big data will drive ecommerce decisions into the future and provide savings for businesses who do the hard yards analysing it, making the right marketing decisions and implementing change.

The importance of big data does not revolve around the quantity of data it has, but how the business uses the collected data and the more efficiently a business uses the data, the more potential it has to grow.

You can take data from any source and analyse it to find answers which will enable you will achieve higher conversion rates and lower spend.

Lastly, I cannot say this enough, "invest in the right team!"