Accelerating Advancements in Ecommerce, can Business keep up?
By Lance Eerhard, Head of eCommerce APAC South, ZX Ventures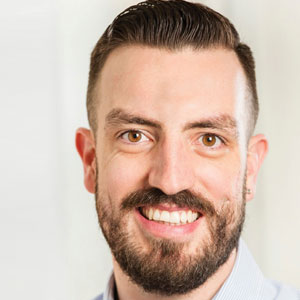 Lance Eerhard, Head of eCommerce APAC South, ZX Ventures
eCommerce has been a lot of things over the years. For the most part, it's been used as a catch-all label for digital retailing. Or it's been used as a new route to consumers that many business people don't understand or just push to the millennials because they 'get that type of thing'. But no longer is it something that executives can ignore. Nor is it something that can be dealt with by just re-platforming to the most recent version of a large eCommerce platform provider and expect to be future-proofed for the next 10 years. The recent acceleration of innovation and the rapid adoption by consumers -leading to the hockey stick of growth - means businesses need to think, plan and invest differently. Businesses now need to prioritize their digital offerings because this is how consumers are interacting with brands and business, even if the final transaction still often happens in a physical store.
Technology
For many years, businesses have had to ask themselves complex technological questions. Agile vs Waterfall, Kanban vs Scrum, cloud vs physical servers. Another is build v buy, which I've pondered for many years. I have worked with incredible technology professionals who each have a different view on the matter. But the recent acceleration of technology development has crystalized in my mind that the answer to the build v buy question should be very simple. Does a solution to my problem exist today? Can we achieve what we want with something that almost fits? Is there a combination of a couple of things do the job? If the answer to any of these questions is yes, just plug that solution in, solve the problem and evolve your thinking as you move forward.
If the answer to each of these questions is no, and a competitive advantage will be delivered by solving the problem, then go and build it. But why? The world and this space are moving too fast for businesses, whose core competency isn't technology, to be building and maintaining technology solutions. For most established business the budget you'll have for internal technology teams will be so stretched that developing meaningful solutions will take far longer than countless start-ups who can do the same thing on a fraction of the budget.
Additionally, by the time you get it to market,other start-ups will have developed the next big thing that supersedes the solution your team spent a year building. You'll be left holding the baby with a three-year depreciation period in front of you before you can make a change.

AR, VR, AI and machine learning are just some of the technologies that have exploded in the past two years alone. But many medium-to-large businesses are working on three-to-five year CAPEX projects, the scope of which won't include new technologies as they emerge. There's a good chance, when your team were scoping the new platform roll out to match your POS system, half of these buzz words didn't even exist. Or maybe they were being written in technology journals or on blogs by (now billionaire) start-up founders. Today most of these technologies are used by start-ups, who are getting astronomical growth and challenging the incumbents, to implement their technology ecosystems.

I'm not saying you need dozens of start-ups running your business' architecture and ability to get to market. There are great technology partners available in market with existing off-the-shelf solutions that when stitched together can solve most business' problems. But I believe many businesses need to move from being held back by how their technology is structured to a place where they can change it or evolve it at a moment's notice.

But all businesses need to be diligent and not get caught in the glitz and glam of new pieces of tech. We need to run at the pace technology is setting while ensuring we're making informed decisions about what is the right technology and implementation in an often-crowded market place. But how do we give ourselves the best shot at making these informed decisions?

People

I'm not sure about you, but one thing I know is that I don't know everything. Another thing I know is that teams from super large consultancies also don't know everything especially when it becomes important to also know the context of your business. So, what do I do? I surround myself with people who make great decisions. The only things I discriminate by is decision-making ability and critical thinking, which inevitably leads to diverse teams with a wide-range of backgrounds and experience.

Research shows businesses with greater gender, nationality and racial diversity do better than their competitors. They're more likely to see financial returns above the industry average. And they are better at innovating and solving the type of complex problems professionals in or industry often encounter.

I want people that will look me in the eye and say 'scrap that $10m solution because this $50k piece of tech will solve the same problem better'.

But to enable these people businesses really need to think about removing internal hurdles and the red tape. If these people aren't enabled, then there is no point having them.

Can businesses whose core competency is not technology keep up with the recent acceleration in tech development? It is possible, but for most it requires a change in mindset and how things are done. It may even mean changing some of their people. I'd never suggest just scrapping everything and starting from scratch - we all know that isn't possible. But what I do suggest is challenging the way you are currently doing things and remembering it's as much about the things you don't do as the things you do. But if you continue to employ the same old thinking, processes or technology, then you will never keep up.