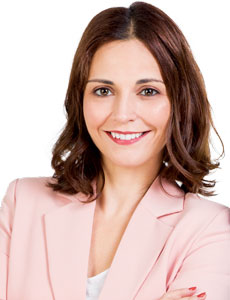 Victoria Glanz, Senior Partner
The Chinese eCommerce sector can be quite intriguing for marketers. Following the traditional, sales-driven, and discount-reliant business model of such an eCommerce landscape could potentially damage the reputation of an organization. "Navigating through this confusing and complex Chinese eCommerce marketplace requires a bespoke, holistic, and brand-focused approach for companies while engaging with customers, in order to generate sustainable sales without selling their souls," says Sandrine Zerbib, Founder & Managing Partner of Full Jet.
Sandrine's firm has cracked the code of this complex marketplace, helping firms unlock the doors to sustainable sales and strengthen their brand value. With services ranging from eCommerce to digital marketing to consulting and a unique, seamless process (which they have named "Sesame") that help clients improve ROI and protect their brand image, Full Jet functions as both digital sales managers and brand builders for enterprise organizations in the convoluted Chinese marketplace.
China has witnessed a massive influx of digital marketing platforms over the past decade, all of which are primed at visualizing a consumer's journey through multiple touch points. Creators of these digital platforms in this region often resort to strategies such as offering discounted products to attract customers. Though effective in some cases, these strategies could damage a brand's reputation in the long run. Additionally, these e-commerce and marketing agencies, through their platforms, draw traffic from multiple sources that are independent of one another to drive sales and improve lead conversions.
The lack of interoperability among these platforms affects consumers' journey, as they leverage them to purchase a product or a service. "Social media platforms are not connected as they compete for supremacy. One platform does not allow for traffic to flow into others in the marketplace, causing roadblocks in lead generation and sales conversions. When faced with this challenge, brands take up inappropriate marketing techniques that damage their reputation. And, consumers can be very unforgiving, especially in challenging marketplaces such as China," explains Victoria Glanz, Senior Partner of Full Jet, shedding light on the adversities of the marketing landscape in the country.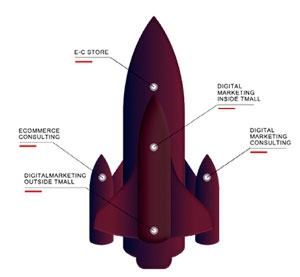 As a response to these enterprise challenges, Full Jet has developed a one-stop online portfolio that guides organizations as they traverse through multiple touch points of a consumer's journey. The company serves as a beacon of light for clients, paving their way to success in the stringent Chinese marketplace. It offers an omni-channel eCommerce model to combine both marketing and sales—which are traditionally siloed operations—to bring in the much-needed interoperability of enterprise platforms. This approach enables Full Jet to create 'hinges' between communication and sales platforms, with calendars, plans, campaigns, language functionalities, and budget allocations seamlessly integrated into a unified marketing model.
Full Jet functions as both digital sales managers and brand builders for enterprise organizations in the convoluted Chinese marketplace
As a result, the company shares the same creative resources across communication and marketing channels to obtain a 360-degree view of every element within an eCommerce platform.
To further reinforce a seamless connection between E-commerce marketing and sales, Full Jet hones a '1- team approach' while engaging with clients, which allows marketing planners within the company to fulfill multiple digitalization needs in a unified manner. Such a comprehensive approach of combining multiple marketing channels into one pipeline largely benefits premium and luxury brands by optimizing their revenue generation streams through its 'reverse funnel strategy.'
"We brand ourselves as a bespoke E-commerce Platform partner. We are essentially a hybrid of a TP and a branding agency. We are here to sell, for sure, but we don't achieve sales results by just squeezing our clients' brands to the last drop. We want to help companies make money; but more than this, we want to create value," says Sandrine, explaining Full Jet's marketing modus operandi.
Open Sesame: Unlocking Marketing Doors
Full Jet ensures that its clients only invest in what is necessary in terms of marketing initiatives undertaken to streamline ROI without unnecessary overheads effectively. The company's 'Full Jet Sesame Process' reverses the traditional sales funnel to focus on the entirety of eCommerce, as opposed to siloed business operations that fragment an enterprise. This enables brands to succeed without excessively spending on drawing traffic, which is a herculean task on its own. Full Jet has also devised database tools that support the inverted sales funnel, addressing the needs of consumers progressively. The sales funnel then concentrates on the targeted group of people to analyze traffic, engagement, and conversion data for both sales and marketing campaigns.
This approach of unifying sales and marketing carries a great significance in a market as complex as China. The versatility of this marketing mantra was proven when the company partnered with Dr. Martens, a premium footwear brand. Dr. Martens relied on a local distributor prior to collaborating with Full Jet for both offline and online marketing initiatives. The company's previous distribution strategy involved offering discounts to buyers, a methodology that proved ineffective and inappropriate. "Upon engaging with Dr. Martens, we provided a strategic consulting service and developed a roadmap for success, dedicated to the Chinese marketplace. We then went on to implement these strategies ourselves, something that is unique for consultants. Since then, we have been providing solutions that integrate eCommerce operations, social media and community management, and campaign activation processes," explains Victoria.
The results of this engagement were nothing short of excellence. The Dr. Martens Tmall store grew in the ranking, climbing up the ladder from #399 to being one of the top 10 in just eight months. The company's year-on-year sales increased by 16 folds against the previous year, and the number of users following Dr. Martens on social media tripled in one year. The company also succeeded in reducing the average online discount rates offered to customers.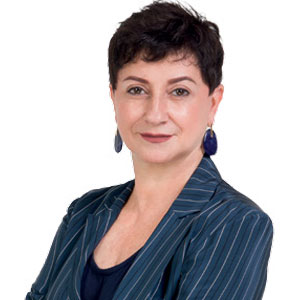 Sandrine Zerbib, Founder and Managing Partner
Meanwhile, Full Jet convinced Tmall to create a festival campaign and invited Dr. Martens and a few other boot brands to participate before successfully leveraging this opportunity for Dr. Martens. The campaign involved an underground concert, which live-streamed on Tmall and comprehensive social media coverage that helped these brands obtain the necessary traction amongst consumers. These campaigns revitalized customer engagements for brands as they sought to gain greater market coverage in China. Similarly, Full Jet recently launched a podcast, Open Sesame, brainstorming on the 'key questions you need to ask when entering the Chinese eCommerce market.' On the grand scheme of things, every such initiative taken up by Full Jet aims to dissect the complexity associated with the convoluted eCommerce sector, helping premium brands find their 'Open Sesame spell' in the Chinese marketplace.
The Premium eCommerce Avenue
Full Jet, with its one-stop portfolio, aspires to enable premium brands to build a credible presence in regulated regions such as China, all the while connecting with customers and fulfilling their needs. "Delivering premium products or services requires a more personalized approach for apparel and footwear brands, and we are developing technologies that empower these organizations to enhance the value delivered through their products and services. We plan to automate data dashboards and provide clients with instant access to consumer and marketing information," explains Sandrine. This offering would include modules for banner making, product page making, and testing capabilities for advertising campaigns. An algorithm to automate these functionalities is already in the works at Full Jet, which can help create tools to maximize the return on investments. "We are developing algorithms to ensure that we shoot right in terms of delivering value to customers and automating redundant tasks. This way, our staff can concentrate on truly building brand value," adds Victoria.
"We help premium brands sell without selling their souls"
Collectively, Full Jet's competencies and its services form a gateway for premium brands to establish their footprint in the Chinese marketplace. This merit alone positions Full Jet at the pedestal of Chinese eCommerce, which is a tough nut to crack. The company, in the future, aims to open regional offices across Europe, in order to reach out to its existing and potential clients build prosperous relationships for marketing initiatives. All in all, Full Jet serves as a bridge between the Chinese marketplace and premium brands, making the journey into eCommerce a smooth sail.
Full Jet's goal today is to leverage their knowhow with premium brands, mainly acquired through operating in the apparel and footwear segments, and to expand to all sectors, as the company believes that the key differentiator is premiumness, which requires quite a unique approach, regardless of sector.
They also strive to constantly increase value for clients, and are currently developing technologies and tools that can help brands strategize data, thanks to more integrated (across sources and platforms) and automated data dashboards providing instant access to consumer/market data. Finally, Full Jet is planning to open offices in Europe to be even closer to their existing and potential clients.
- Selena James
November 01, 2019